Jenny Hoysted | Director
"Together we can create engaging and successful workplaces where people are inspired and empowered to excel."
Jenny is a qualified executive coach, facilitator and workforce planner who has empowered countless professionals across the corporate, government, and not-for-profit sectors.
She brings years of experience and an objective point of view to any business scenario, offering strategic advice, support, and the tools to nurture change, be it on an individual or organisation-wide level.
The key to Jenny's success, and that of her clients', is finding the balance between commercial goals and our innate human desire to achieve. Jenny is skilled at pinpointing the elements that fulfil both ambitions, and in creating the kind of environment each needs to flourish and thrive.
---
Empowering People Through Coaching and Planning
Jenny works side-by-side with her clients to understand their workforce challenges and develop strategies that will set them up for long-term success.
Regardless of the industry, individual wants and organisational needs, the core of workforce planning and coaching remains the same – people. People influence culture, people execute change, and great leaders bring out the best in people.
Jenny's ability to connect with aspiring executives or entire teams is what sets her apart as a professional and a person.
---
Jenny's Qualifications at a Glance
Certified Partner with the Bates ExPITM (Executive Presence Index), Boston, May 2017
Approved CiaB (Coach in a Box) Coach 2017
ACC (Associate Certified Coach) – The International Coaching Federation, 2016
FAHRI (Fellow – Australian Human Resources Institute), 2016
Certified in "Immunity to Change" – Lisa Lahey, 2015
Accreditation in Executive Coaching, IECL (Institute of Executive Coaching and Leadership) ACTP, 2011
Certificate IV Training and Assessment, McMillan 2008
Graduate Diploma in Inter-Ethnic Studies and Education, University of Melbourne, 1988
Bachelor of Education, University of Melbourne, 1986
"Having the opportunity to work with Jenny to help figure out what I want to be when I grow up was eye-opening and beneficial. She helped me to find and understand my highest skills which I didn't know I had. I am so grateful for her support via email and phone whenever I needed her and our regular catch-ups, and I know we will still keep in touch. She is a fantastic person and coach!"
Maeghan – HR Administrator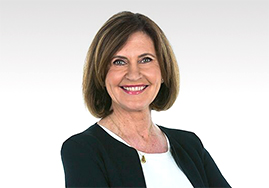 Areas Of Expertise
Executive and team coaching
Workforce planning and strategy development
Executive Presence